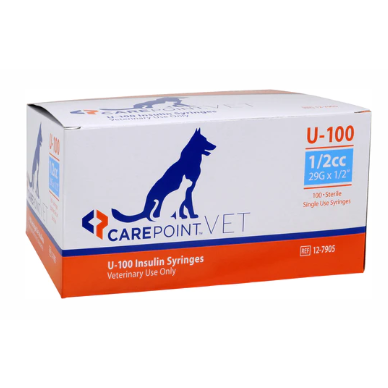 Carepoint Vet Insulin Syringes, U-100, 1/2CC, 29G, 1/2IN (12MM)
Best Buy Medical Supplies
Sale price
$29.95 CAD
Regular price
The CarePoint Vet U-100 Insulin Syringes are designed to be used with Humulin N, Glargine or other U-100 insulin prescribed by your veterinarian.
Features
Lubricated high quality needle for smoother injection.
Needles are UV bonded to ensure stability.
Permanent barrel markings assure accurate dosing
Clear bold gradation for easy reading.
Easy to read tri-lingual packaging.