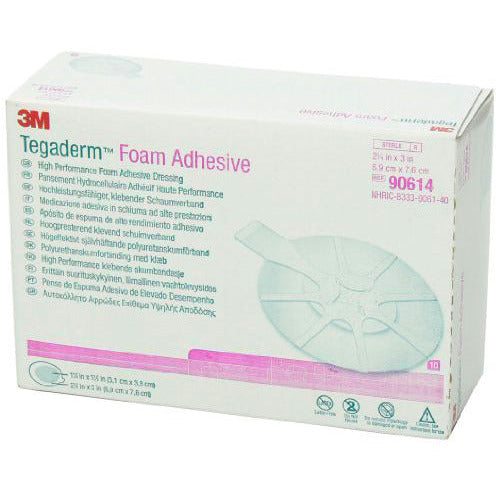 3M Tegaderm Foam Dressing, High Performance, Adhesive, Wrap
Cardinal Health Canada
Sale price
$59.95 CAD
Regular price
A full line of highly absorbent, breathable adhesive foam dressing is designed for dry and moist skin conditions.
Features
Fluid wicks quickly into the non-adherent pad to prevent pooling and migration onto surrounding tissue.
Reduced potential for skin maceration.
Wide film border and "moist skin" adhesive provide a secure seal against contaminants and leakage.
Adapts to changing levels of exudates to maintain moisture balance for optimal wound healing.
Dressing does not stick to wound bed thereby minimizing disruption of healing tissue.
Easy spoke delivery.
Soft, conformable and comfortable.
Pressure, arterial, neuropathic (diabetic) and venous leg ulcers, including use under compression wraps.
Skin tear and abrasion.
Superficial, partial thickness burns.
Latex-Free.
Additional Information
Latex content:

 

Latex-Free

Brand:

 

Tegaderm™