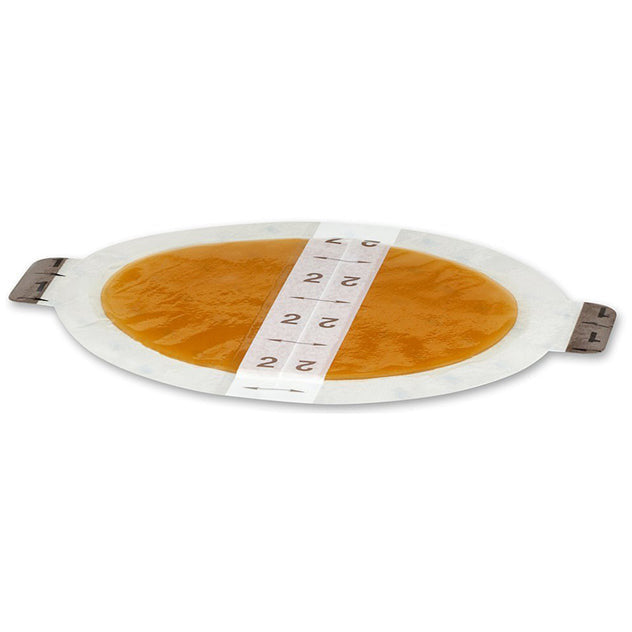 3M Tegaderm Hydrocolloid Dressing, Film Border, Standard
Cardinal Health Canada
Sale price
$7.95 CAD
Regular price
This wound dressing consists of a hydrocolloid adhesive with an outer clear adhesive cover film impermeable to liquids, bacteria and viruses.
Features
Inner hypoallergenic, hydrocolloid adhesive rapidly absorbs exudates to provide a long wear time.
Maintains moist wound environment for enhanced healing.
Conformable.
Breathable outer film is Tegaderm™ transparent film dressing technology which applies easily and eliminates need for taping edges, is easy to clean, minimizes exudates leakage.
For moderate to heavily draining wounds.
Sterile.
Latex-Free.
Additional Information
Sterility:

 

Sterile

Latex content:

 

Latex-Free

Size:

 

Standard

Brand:

 

Tegaderm™