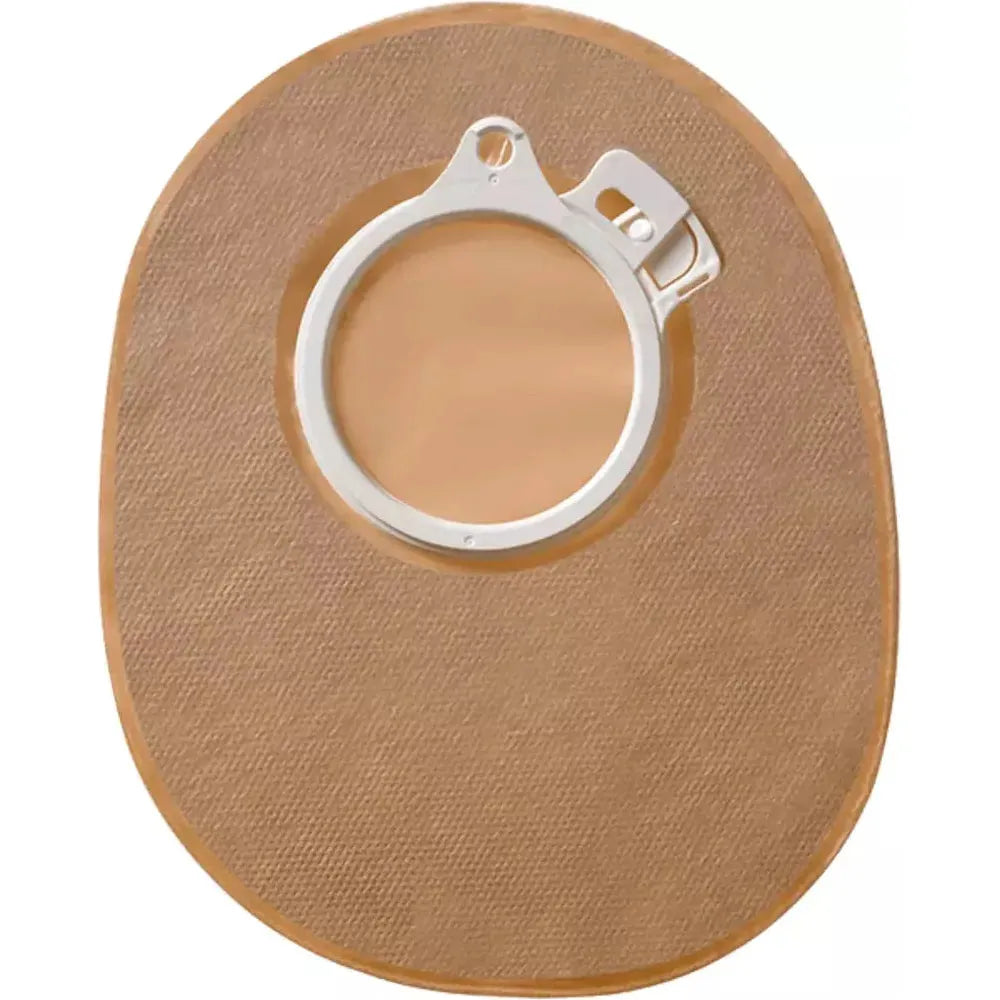 Coloplast SenSura Click Closed Pouch
COLOPLAST CANADA
Sale price
$4.18 CAD
Regular price
SenSura Click is a two-piece system with a mechanical coupling for extra reassurance
The pouch is fixed securely to thebaseplateby a mechanical coupling system. An audible 'click' confirms the pouch is locked securely to the baseplate.

Before the pouch is locked into position, it can be rotated into the desired position, without the pouch having to be removed from thebaseplate.

The pouch can be removed from the SenSura double-layer baseplate, allowing the pouch to be changed more often than the adhesive baseplate.
SenSura Click closed is available with flat or convex SenSurabaseplates. The broad assortment consists of a range of baseplates with pre-cut or cut-to-fit hole sizes which can be customized, and transparent or opaque pouches in a variety of sizes.
Convex Light, for stomas that are difficult to manage
SenSura Clickbaseplatesare available in Convex Light. The oval shape of the Convex Light baseplate is designed to help a stoma that is difficult to manage, for example a stoma that is flush, retracted, or located in a skin fold. It applies light and directed pressure on the peristomal skin to reduce the risk of leakage by allowing the stoma to protrude. Ask your enterostomal therapy nurse for more information about Convex Light.
Key Benefits
The unique SenSura adhesive has two layers, designed to deliver the security needed to live everyday with confidence.
Protection layer - protects the skin from stoma output
Skin care layer - keeps skin healthy by absorbing excess moisture
SenSura Click closed has a range of features designed to offer comfort and discretion.
Integrated filter - avoids the risk of the pouch ballooning up and causing unnecessary bulges, and neutralizes odour.
Removal ear - makes it easy to remove the adhesive without leaving residues on the skin, allowing for more comfortable pouch changes.
Soft backing fabric - strong and water repellent, allowing for easy drying after a wash or swim.
Our online self-assessment tool, BodyCheck, will help you figure out your current body profile and whether your body has changed significantly. It has suggestions for the right pouches and accessories for you.