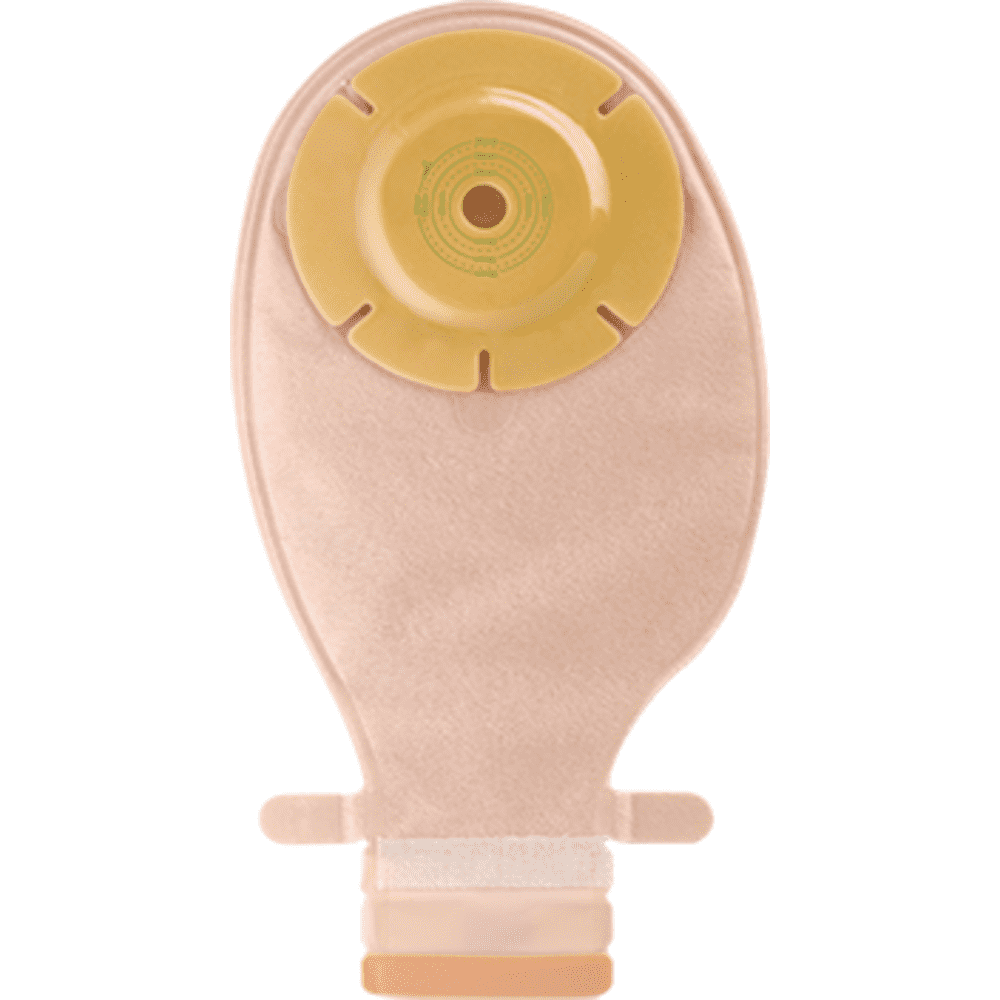 Salts Confidence Natural Soft Convex Pouches
Aspen Healthcare
Sale price
$16.90 CAD
Regular price
Ground-breaking developments have helped us to make our softest, stickiest and most flexible soft convex wafer yet. Confidence® Natural Soft Convex has a range of special features designed to help soft convex wearers enjoy a better fit, a better feel and better quality of life, including a unique five-sided Flexifit® wafer to give the perfect fit. Plus, the wafer is infused with extracts of Aloe Vera, which may help to soothe and protect your skin
Features
The wafers strong adhesive has been developed to stick fast and stay put for longer, to improve security and reduce leaks. It's also 20% thinner than our previous convex adhesives and features an incredibly soft convex insert, making

 

Confidence®

 

Natural Soft Convex our most flexible and comfortable convex stoma bag

 

yet.
The skin-friendly formulation is dermatologically accredited by the Skin Health Alliance and our research into hydrocolloids is recognized by the British Skin Foundation - sharing skin care credentials with Britain's leading brands. So, you can be confident that this product offers maximum security and reduced leakage, without compromising your skin.
Every

 

Confidence®

 

Natural wafer is infused with extracts of Aloe Vera, providing a natural way that may help to soothe and protect the skin around your stoma. The addition of Aloe Vera to our hydrocolloids is important as it acts as a humectant, which may help to moderate skin hydration.
The unique five-sided Flexifit®

 

wafer was developed to create the perfect fit, by bending and flexing with your body. The wafer fits securely to your body's natural contours to reduce leaks and improve comfort. It is ideal, especially if you have a hernia, as the slits help it to mold to your body shape.
Soft belt loops for extra security and comfort.
The easy-to-use outlet features a discreet opaque film and drainage tab that helps you to open and empty the bag. It's easy to clean, and rolls up to secure closure with hook-and-loop wings.
Discreet closure tucks up under the soft cover and is securely held in place by hidden hook material, for extra comfort and security.
Charcoal filter and internal film layer design help to minimize odor and ballooning

 

by improving airflow.
Soft beige cover with transparent overlap for easy viewing and positioning.