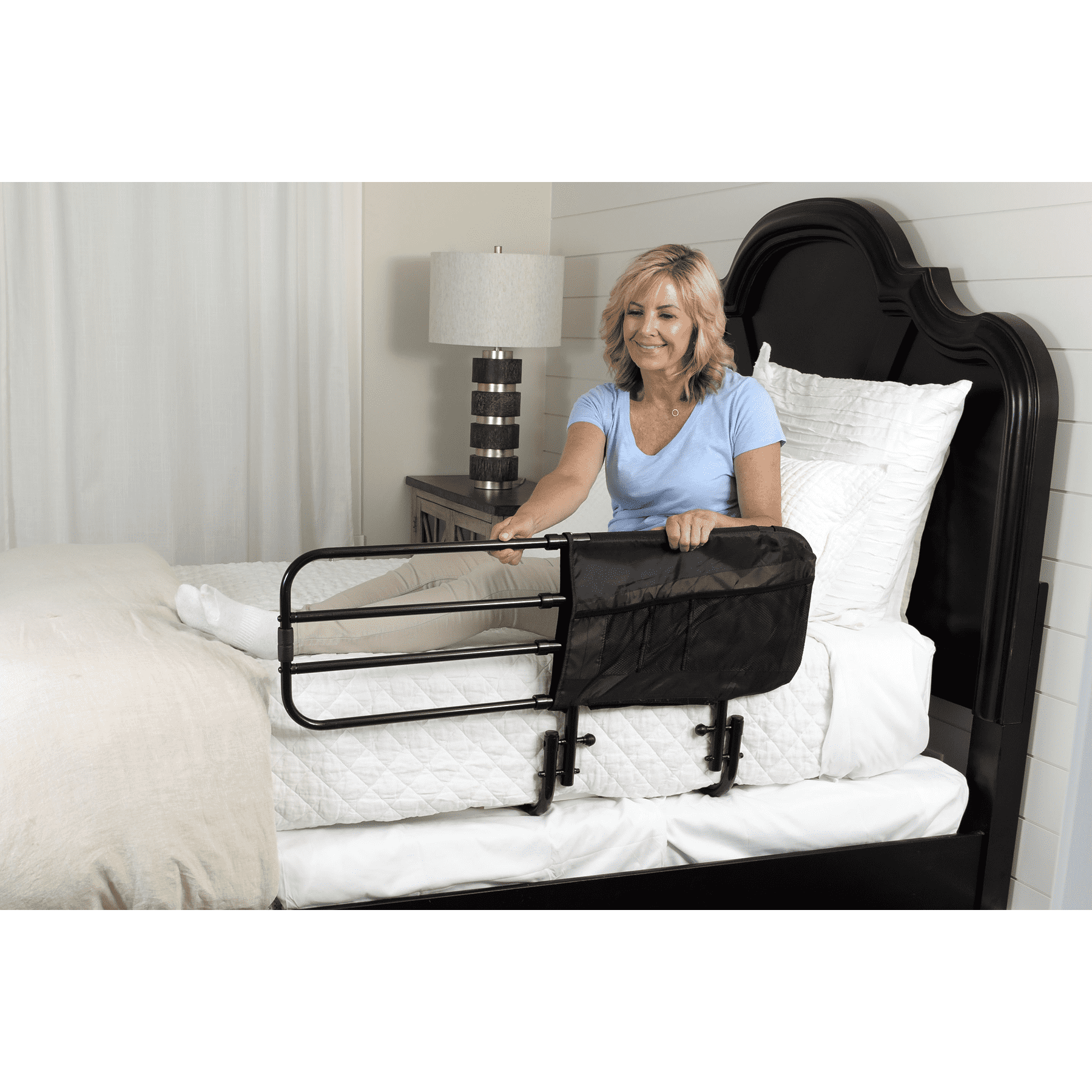 Stander EZ Adjust Bed Rail
Stander Inc.
Regular price
$240.00 CAD
Sale price
$240.00 CAD
Regular price
TWO-IN-ONE BED RAIL: The EZ Adjust Bed Rail is designed to be used as both a safety guard rail and a bedside handle with a weight capacity of 300 pounds.
EXTENDS IN LENGTH: Easily extend the length of the rail with spring-loaded pins from 26″ to 34″ to 42″ to protect falling out of bed during the night.
SAFETY HANDLE: When redacted to its shortest length the EZ Adjust Bed Rail can be used as a standing handle for balance and support when transferring from bed.
SWINGS DOWN: By pulling two pins, pivot the bed rail downward 180 degrees to lay flat against the bed to increase caregiver access to the bed; 14″ of clearance required
COMPATIBILITY: The EZ Adjust Bed Rail works with most traditional bed types with mattresses between 12″ and 16″ thick. It is not intended to be used with adjustable beds. Do not use with an extra soft mattress.
Specifications 
Weight: 14 lbs
Weight Capacity: 300 lbs
Length of Rail: 26″-34″-42″
Rail Height: 22″ from base of mattress
Gap between Rails: 3″
Fits Mattress Heights: 12″-16″