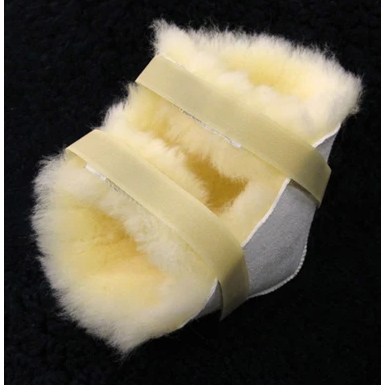 Happy Heels Sheepskin Heel Protectors
Wool Table Sheepskins
Sale price
$59.95 CAD
Regular price
Medical grade sheepskin absorbs moisture and wicks it away from your body. Keeps your heels suspended and allows air flow for speedier heeling of wounds. Prevents skin shear irritation.
Features
Padded velcro straps prevent skin irritation
Double straps help prevent protector movement. Medical grade.
Sheepskin allows frequent washing. No seam at main pressure point.