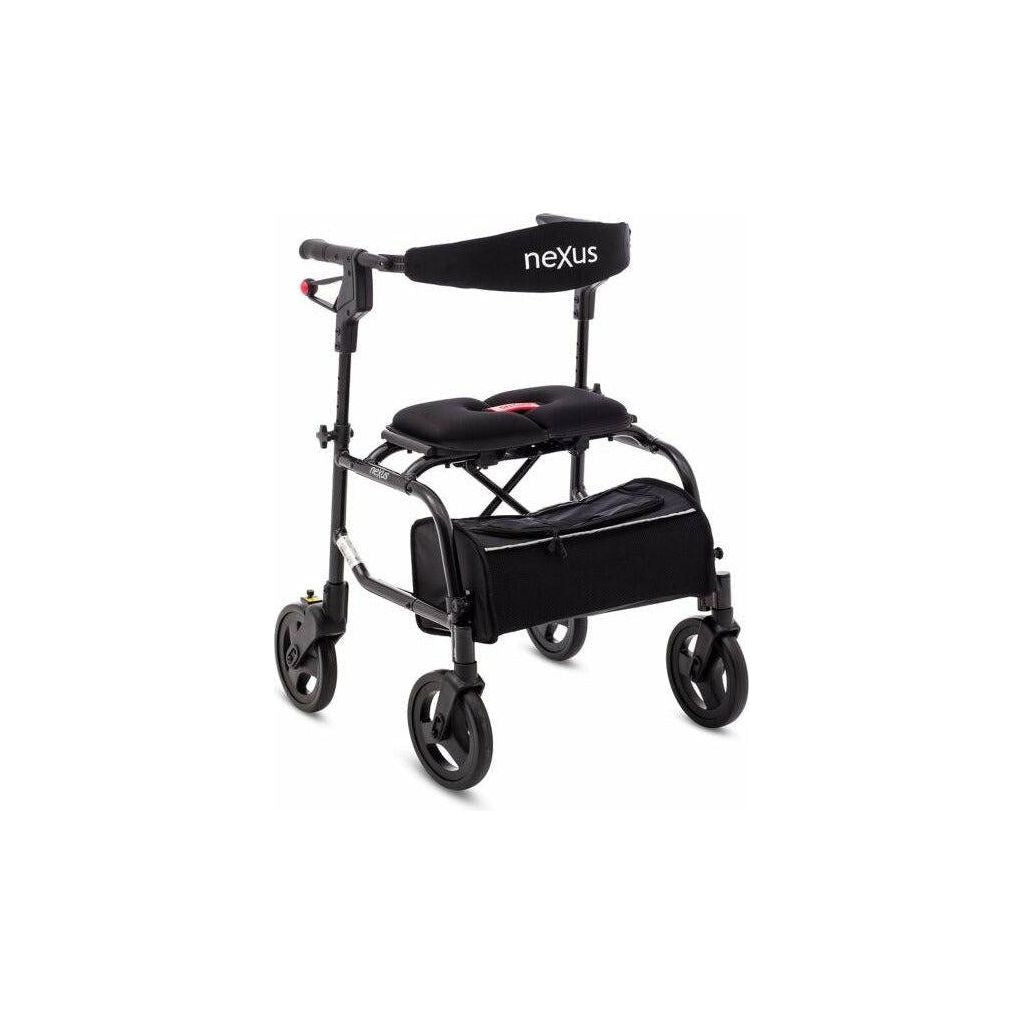 Human Care Nexus 3 Walker
Human Care Canada Inc.
Regular price
$490.00 CAD
Sale price
$490.00 CAD
Regular price
The neXus 3 has innovated the way we think about mobility.  With the first-ever cross-folding frame,  it set the standard for future rollator design. The neXus can stand independently in the folded position even with the zippered bag on the rollator.  The frame design allows the user ample space for an ergonomic walking gait, or if needed, a slightly folded frame to pass through narrow doorways in smaller areas.  Because of this unique design, stability is not compromised, ensuring the neXus is the most reliable and safe rollator on the market.
Features
The safest and most durable rollator on the market
Unique material ultimate comfort seat
Ergonomic handgrips with optimal wrist positioning
Available in three colours – Black, Blue, and Red