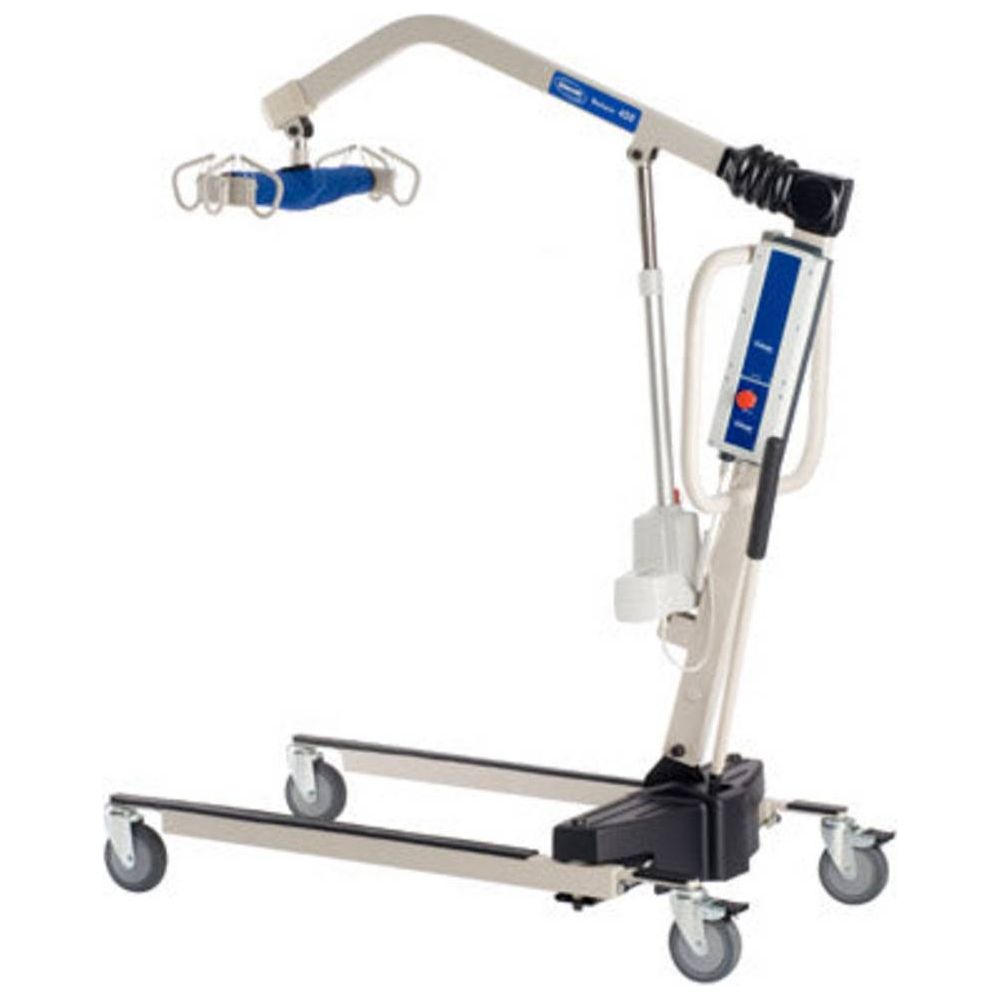 Invacare Reliant 450 Battery-Powered Lift
Invacare Canada L.P.
Regular price
$4,175.90 CAD
Sale price
$4,175.90 CAD
Regular price
This all-encompassing battery-powered lift system lowers costs and helps to protect both caregivers and users from injury. The sturdy lift supports up to 450 lb., making potentially challenging transfers smooth. Includes in-service training and videos.
Features
Manual lowering safety feature for instant response in event of power loss
Padded swivel bar with 360-degree rotation for added comfort and convenience
Low battery audible alarm signals when charge is needed
Wall-mounted charger holds second battery (included) for easy, nearby replacement
150-300 Lifts per charge

Specifications 
Material:
Steel

Color:
Beige

Dimensions:
Height at Sling Hook-up: 24"-74"
Base Dimensions: 4.5" H Under-Bed Clearance, 41" W Open, 26.5" W Closed, 48" L
Casters: 3" Front, 5" Rear - Locking
Emergency Controls: Stop and Down
Floor-to-Leg Clearance: 3"

Battery:
Battery Charge Time: 6 hr. maximum
Battery: 24V rechargeable

Product Weight Capacity:
450 lb.

Product Weight:
106 lb.

Warranty:
Limited Warranty - 3 Year - Lift, 1 Year - Electronics