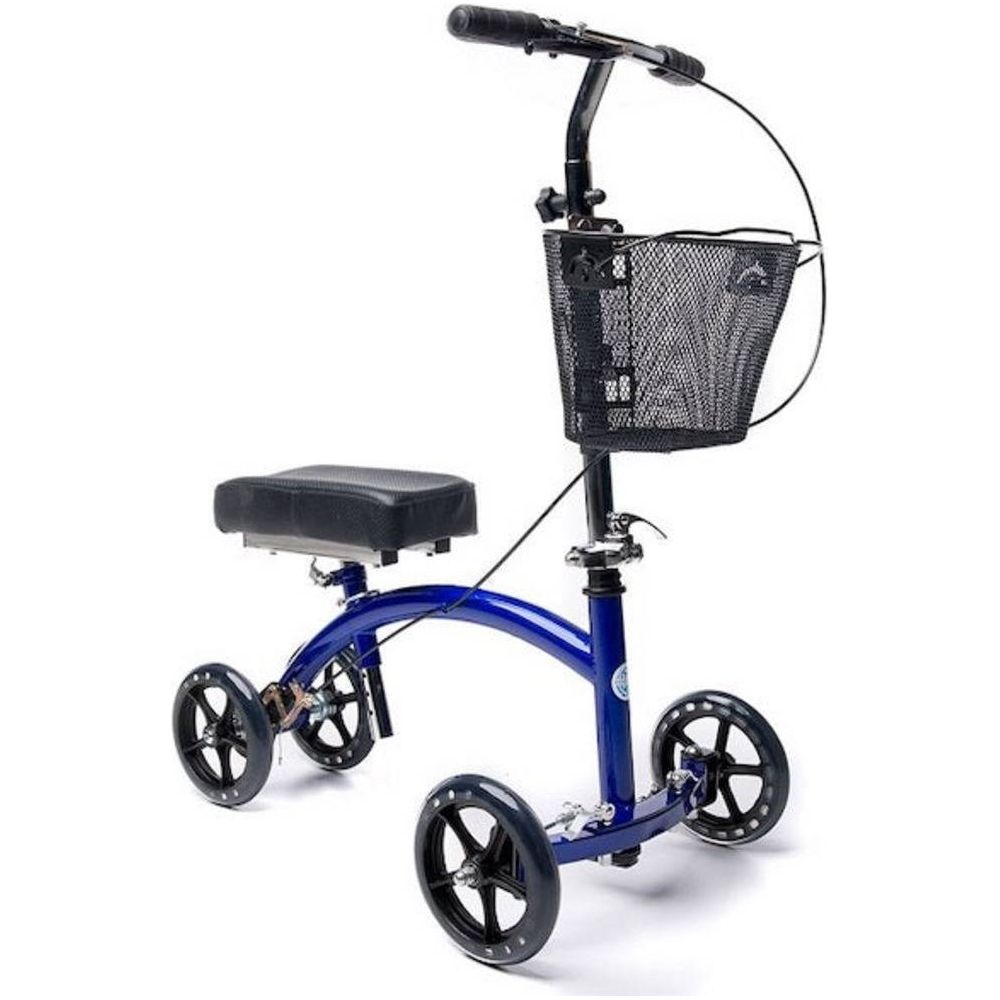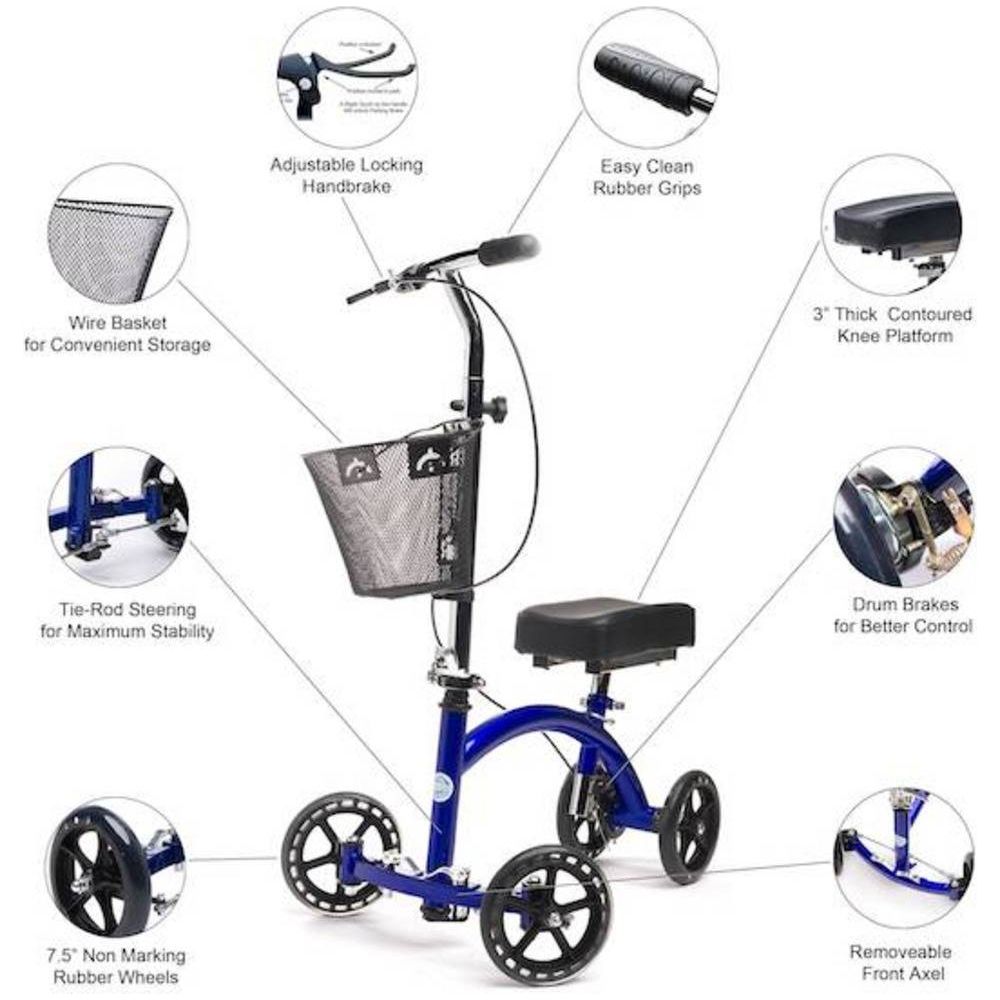 KneeRover Deluxe Knee Cycle Steerable Knee Walker
Lighthouse Medical Ltd.
Regular price
$549.95 CAD
Sale price
$549.95 CAD
Regular price
This steerable knee scooter offers an advanced automotive style tie-rod steering mechanism (not available on most knee walkers) and an adjustable locking handbrake.

Ideal for indoor and outdoor use, the KneeCycle kneeling walker features four 7.5" non-marking rubber wheels, a comfortable 3" thick contoured knee platform that is left or right-leg compatible, and a free basket.
The Knee Cycle knee scooter also features a removable front axle and handlebars with a quick folding mechanism for easy transport and storage.
Fully adjustable handlebars and knee platform, this lightweight yet sturdy knee walker offers a robust 300 lb weight capacity and is recommended for individuals with heights 4.9' - 6'6".
Features
Innovative automotive style tie-rod steering, for maximum stability and improved safety
Features a removable front axle for ease of storage and portability
Adjustable Disc Hand Brake w/ Parking brake
Dual Crossbar Design for Extreme Durability
Features Rear Drum Brakes for Smoother, More Consistent Braking
Padded Contoured Comfortable Knee Platform with Easy Folding Mechanism
12" x 8" x 8.5" Wire Basket is included for convenient storage and transport of your   personal belongings
Leg Compatibility: Left and Right
Knee Rest: 3" Contoured Molded Foam
Handlebars: Comfort Form 7/8" Steel
Grips: Ergo Dynamic Easy Clean Rubber
Setup: Tool Free
Accommodates user heights 4'9" - 6'6"
Specifications 
Color: Blue
Product Weight: Only 24.8 lbs
Weight Capacity: 300 lbs
Tires: 7.5" Solid Polyurethane Rubber Wheels (Non-Marking) w/ Shock-Absorbing Sealed Windows
Overall Length w/ Basket: 32" (29" without basket)
Overall Height w/ handlebar in lowest position: 34"
Overall Height w/ handlebar in highest position: 41"
Overall Height w/ handlebar folded and seat removed: 17"
Handlebar Adjusted Height Range: 34" - 41"
3" Contoured Knee Support Adjusted Height Range: 16" - 22.5"
Knee pad dimensions: 7" wide x 12.5" length
Front Axle Width: 17.5"
Stopping: Rear Drum Brakes