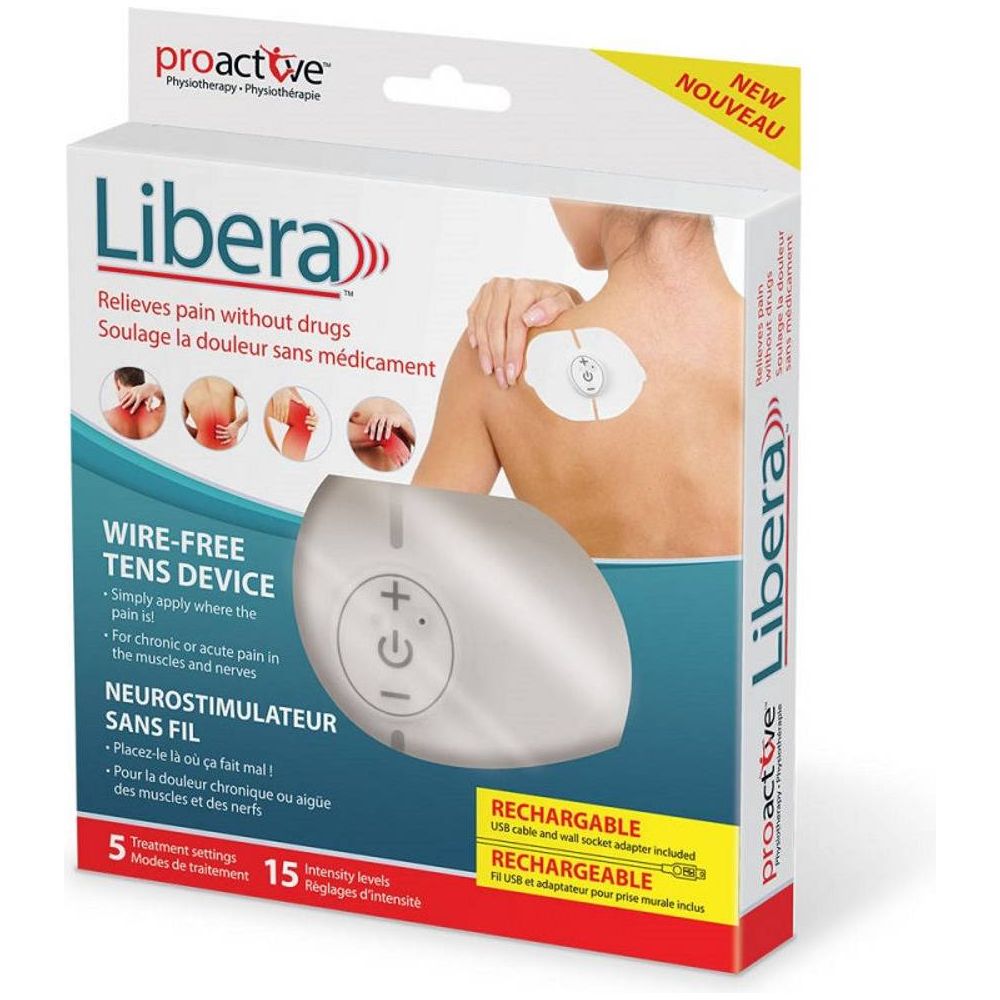 TENS Wireless & Rechargeable Electro Stimulator Device Libera by ProActive
AMG Medical Inc.
Sale price
$59.95 CAD
Regular price
The wireless & rechargeable Libera™ TENS by ProActive™ allows you to relieve pain by stimulating or numbing the nerves. It provides 5 stimulation modes along with an option of 15 different intensity levels. With only 3 buttons the Libera is easy-to-use, compact and great to use on the go!

The Libera™ comes complete with a durable plastic carry case, 1 USB cable, 1 set of gel pads, and instructions. Charge time: Battery charges fully in just 2 hours. ProActive™ offers a complete line of physiotherapy devices, clinically proven to relieve pain without drugs, including a complete line-up of electrodes.

Helps relieve pain from: Arthritis, Sciatica, Neck & Shoulder Pain, Leg, Knee & Foot Pain, Lower Back Pain, Carpal Tunnel Syndrome, Whiplash, Groin Strain, Fibromyalgia, Plantar Fasciitis, Tennis & Golfer's Elbow, Diabetic Neuropathy, Degenerative Disk Pain, and more!