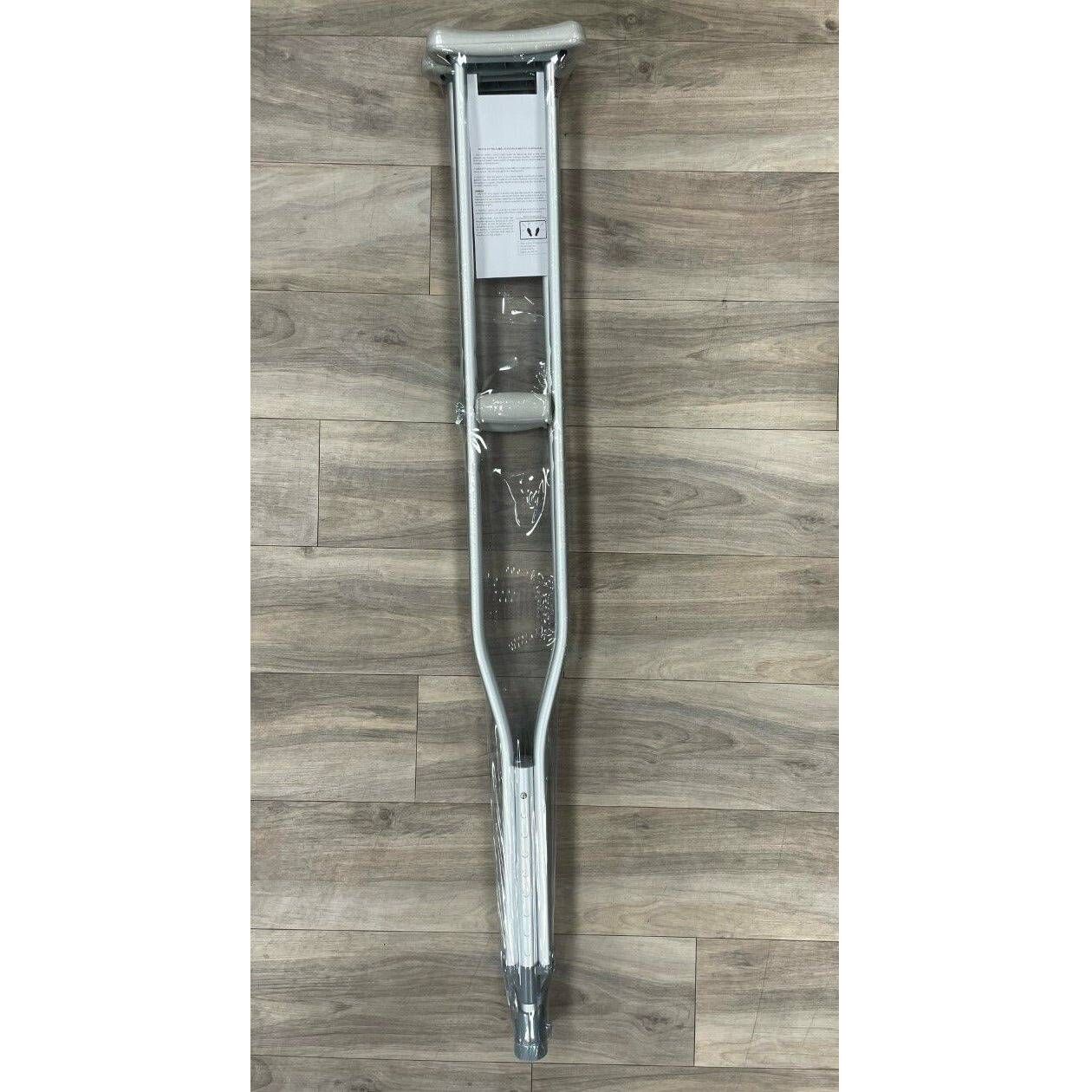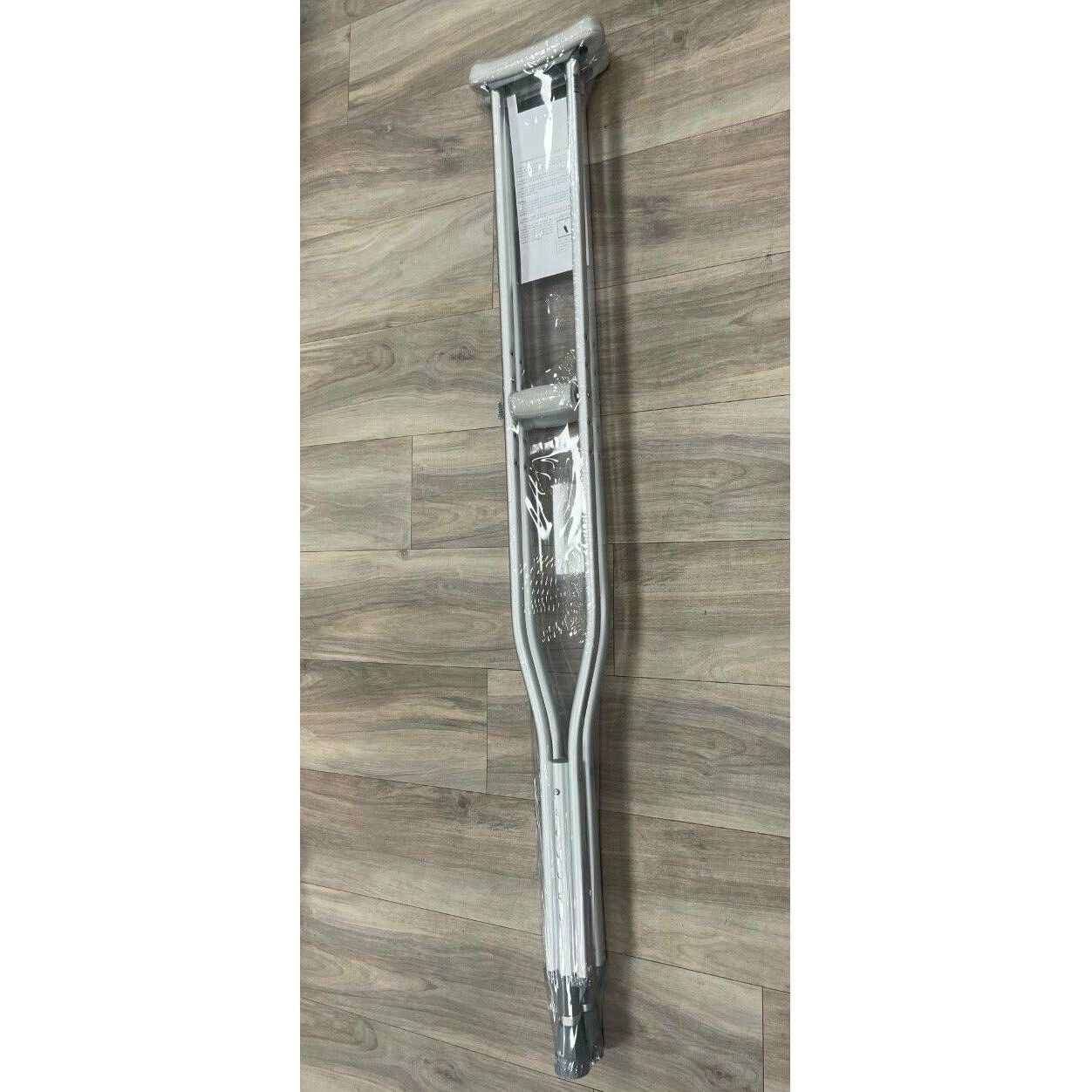 Pro-Aide Medic Aluminum Crutch (Tall Adult)
Pro-Aide Medic Inc
Sale price
$44.95 CAD
Regular price
The Pro-Aide Medic C8200L is designed for users between 5'10"-6'6". 
Directions
Crutch Height: Adjust the crutch height by depressing push button, rotating extension leg clockwise, and pulling the extension leg down until the bottom is at the desired patient height. Rotate extension leg counterclockwise to lock leg in place. 
Handgrip: Adjust the handgrip so that there is a slight bend at the patient's elbow. Set and tighten the adjusting bolts.
Check Fit: With the bottom of the crutches slightly outside and in front of the patient's feet, the patient should be able to lean forward comfortably, resting on the underarm supports. Crutches should not be so long that they force the patient to stand completely erect.