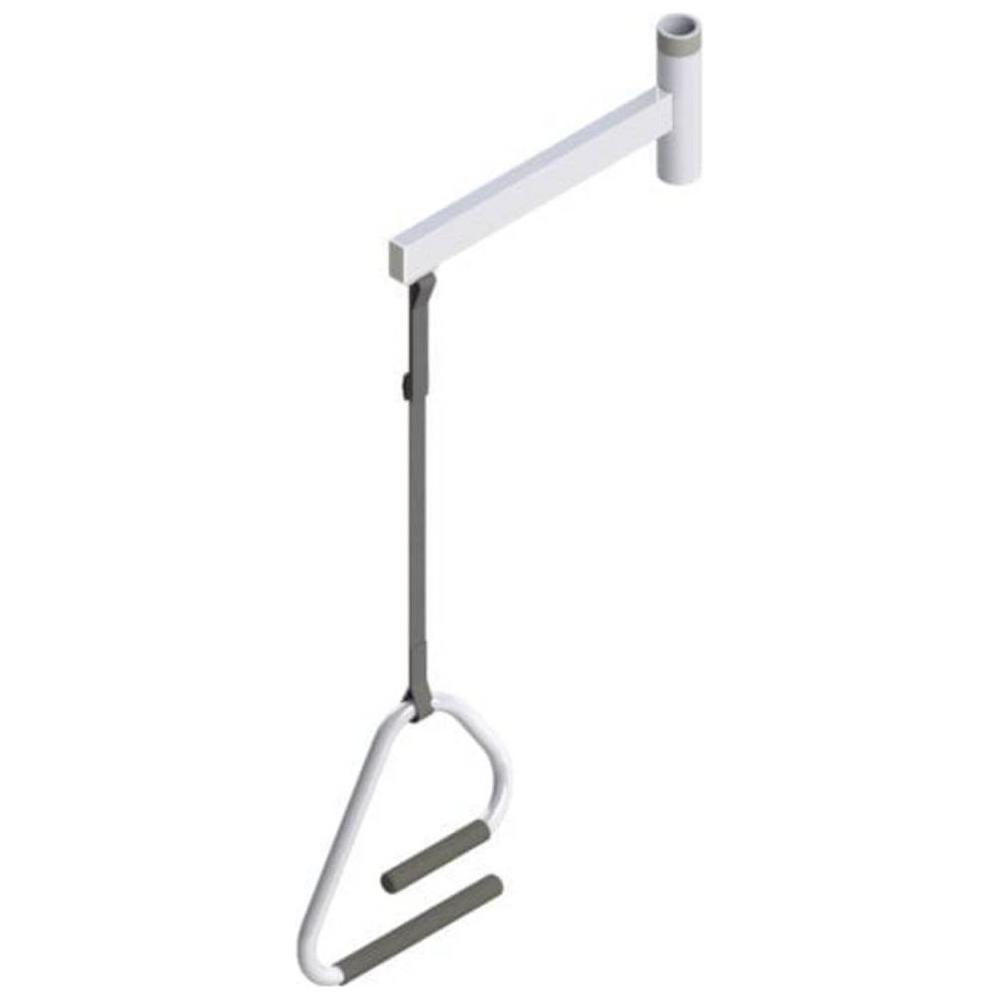 HealthCraft SuperTrapeze Add On Kit
Healthcraft Products Inc.
Sale price
$99.95 CAD
Regular price
The SuperTrapeze Add-On Kit is an over-bed trapeze featuring two offset ladder rungs for improved use of upper body strength and comfort. The SuperTrapeze Add-On Kit can only be installed on an existing SuperPole (Standard, not Bariatric). If you don't already own a SuperPole and are interesting in purchasing a pole that comes with the SuperTrapeze, check out our SuperPole with Trapeze.
Features
SuperTrapeze Add-On Kit should only be purchased for use with an existing SuperPole (SP-S); If you don't own a SuperPole look for the SuperPole with SuperTrapeze (STP-S)
SuperTrapeze Add-On Kit allows you to add an overbed trapeze to your SuperPole; when not in use, the trapeze handle can store out of the way by hooking it around the SuperPole
e2 Trapeze handle features an ergonomic offset design with 2 leverage points, making it easier to climb from a laying to a seated position in bed; e2 Trapeze handle is 17″ wide
Durable, anti-microbial white powder coat finish (over carbon steel); latex-free, non-slip, PVC closed foam grip material
SuperPole supports up to 300lbs; e2 Trapeze supports up to 150lbs