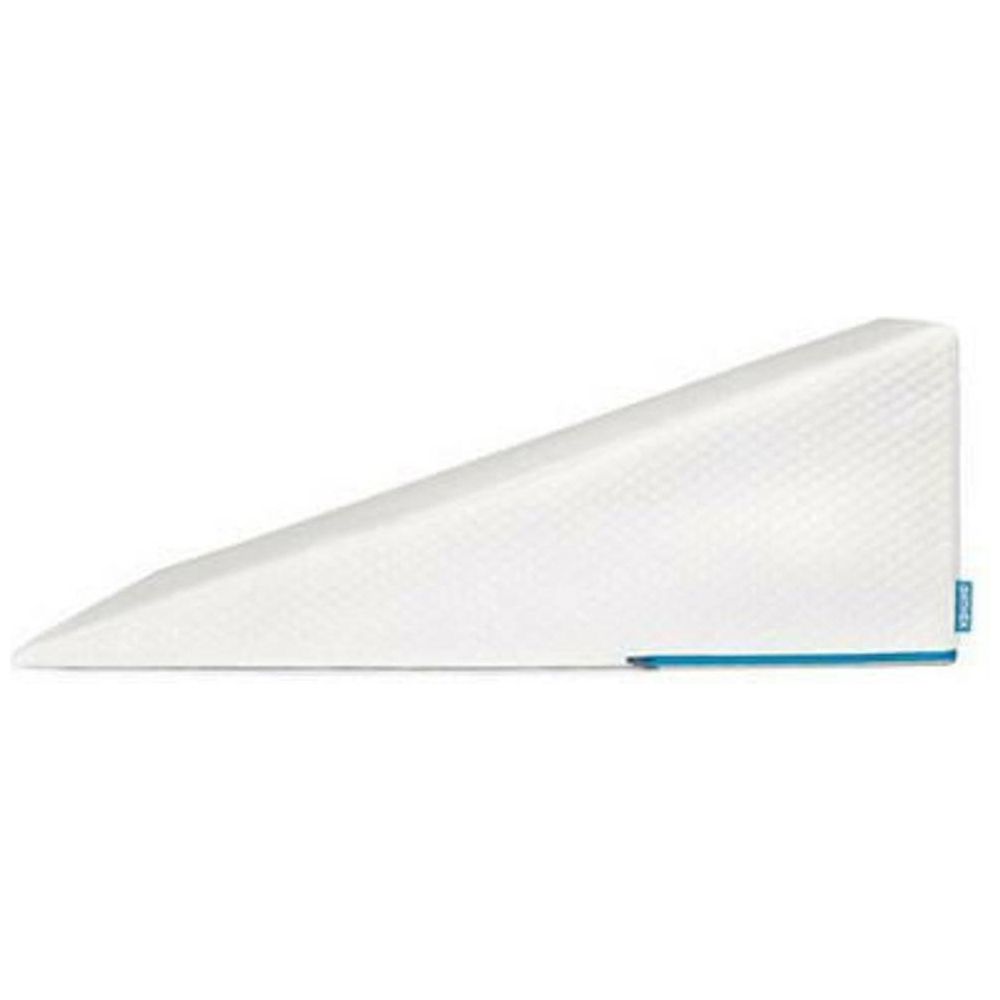 Orthex Symbia 18° Orthopedic Wedge Cushion
Orthex Canada
Regular price
$149.99 CAD
Sale price
$149.99 CAD
Regular price
A precise inclination of the upper body, when combined with the proper support and comfort, allows for a straight back and balanced pressure on the bones, joints and muscles. Lying at the right angle stimulates nocturnal digestion and reduces acid reflux as the digestive system works best with gravity. An inclined body position eases breathing by limiting the effects of snoring, sleep apnea and obstructive pulmonary diseases, helping to reach a peaceful sleep. Recovery relies on an uninterrupted sleep cycle which is made possible by limiting body movement with a sleep posture that respects the body's particular needs.
Specifications
Width 24 inches / Length 28 inches / Height 9,5 inches

Angle: 18°
Support structure: High density polyurethane foam.

Comfort layer: High density, gel infused, viscoelastic foam (memory foam).
BAMBOO: Bamboo viscose is a textile with unmatched comfort; it's antibacterial, hypoallergenic and breathes and absorbs humidity, which reduces the effect of nocturnal heat.

PROTECTIVE: This white polyester cover includes an internal membrane designed to protect the cover and foam during residential use.
WATERPROOF: This institutional grade gray polyurethane cover is 100% waterproof and can be cleaned / disinfected with an appropriate product.
The covers are machine washable in cold water. Lay flat to dry. No ironing. No bleach. Additional covers are available at your retailers.
Orthex Canada inc. provides for your posture cushion a five-year warranty from date of purchase against manufacturing or component defects. When deficiency is approved by Orthex, the cushion will be replaced by the same model or its equivalent. Warranty claims should be made directly to Orthex via email or phone.